The Best of Valcour Records:
Volume I, 2006-2011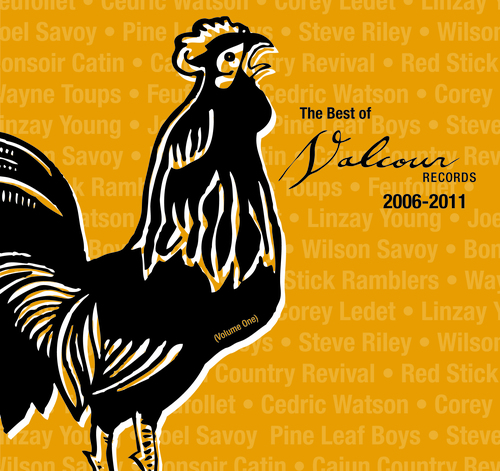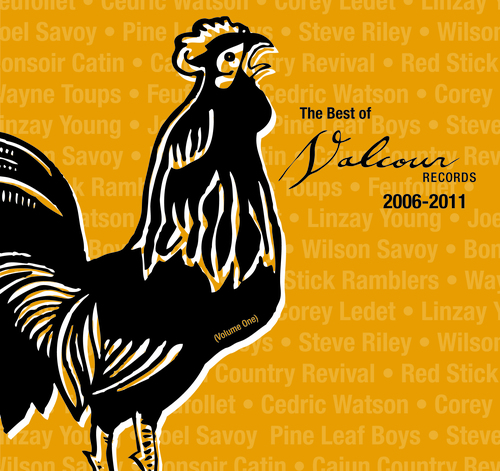 The Best of Valcour Records:
Volume I, 2006-2011
Released in 2012
In 2006, Valcour co-founders recognized that there was a remarkable wealth of talent in the Lafayette area that was under-represented and under-exposed. That was when Joel called Lucius and Phillip and said "Let's do something about this." Six years, 17 releases and four GRAMMY nominations later, the Valcour catalogue is one of the best, most authentic and most successful representations of the thriving Acadiana music scene.
2011 was a big year for Valcour Records, as we upgraded our image, solidified two new international distribution partnerships and formed new alliances with other movers and shakers in the Louisiana cultural and entertainment worlds. Looking ahead, Valcour will soon be expanding our artist-base beyond the Acadiana and even Louisiana borders, while continuing our mission of showcasing great Louisiana talent and roots music on a world stage. This album is a way of paying homage to the incredible artists with whom we have had the honor of working in our first few years.
While we unfortunately could not include everyone on this CD, we feel this is a pretty amazing collection of recordings—one that truly represents the core sound of the Acadiana music scene over the past half-decade. We owe a debt of gratitude to all of the musicians that have worked with us along the way and to all of the loyal fans who have supported this great music through these years. Enjoy the tunes and let's keep it going!
This CD was created through a partnership with Bayou Teche Brewing Company and is designed to accompany their seasonal Mardi Gras beer: Courir de Mardi Gras. As you might expect, this CD makes a great sound track for any Mardi Gras celebration, just as the beer makes for a great beverage!
Tracks
1. Pine Grove Blues - Pine Leaf Boys
2. La Vieille Chanson de Mardi Gras - Cedric Watson
3. Courtbouillon - Wayne Toups, Steve Riley and Wilson Savoy
4. Broken Hearted - Cedric Watson and Corey Ledet
5. Femme L'a Dit - Feufollet
6. La Valse à Pop - Linzay Young and Joel Savoy
7. Cochon de Lait - Cedric Watson
8. Mon Aimable Brune - Bonsoir Catin
9. Goin' Down to Louisiana - Cedric Watson and Corey Ledet
10. Ouvre la Porte – Jesse Lége, Joel Savoy and the Cajun Country Revival
11. Blues du Saoulard - Red Stick Ramblers
12. Le Sud de la Louisiane - Cedric Watson et Bijou Créole
13. Fool - Pine Leaf Boys
14. Afro Zydeco - Cedric Watson et Bijou Créole
15. The Right Combination - Jesse Lége, Joel Savoy and the Cajun Country Revival
16. Zydeco Paradise - Cedric Watson et Bijou Créole